Hog Roast Aldridge's formal catering is perfect for traditional events. It includes so many different dishes, with something for everyone to enjoy. If you opt for formal catering for your event, you will receive a sequence of incredibly presented and freshly prepared dishes. The dishes for each event will vary, and no two events are the same, but this is the standard formal package that we provide…
Canapés & Drinks Service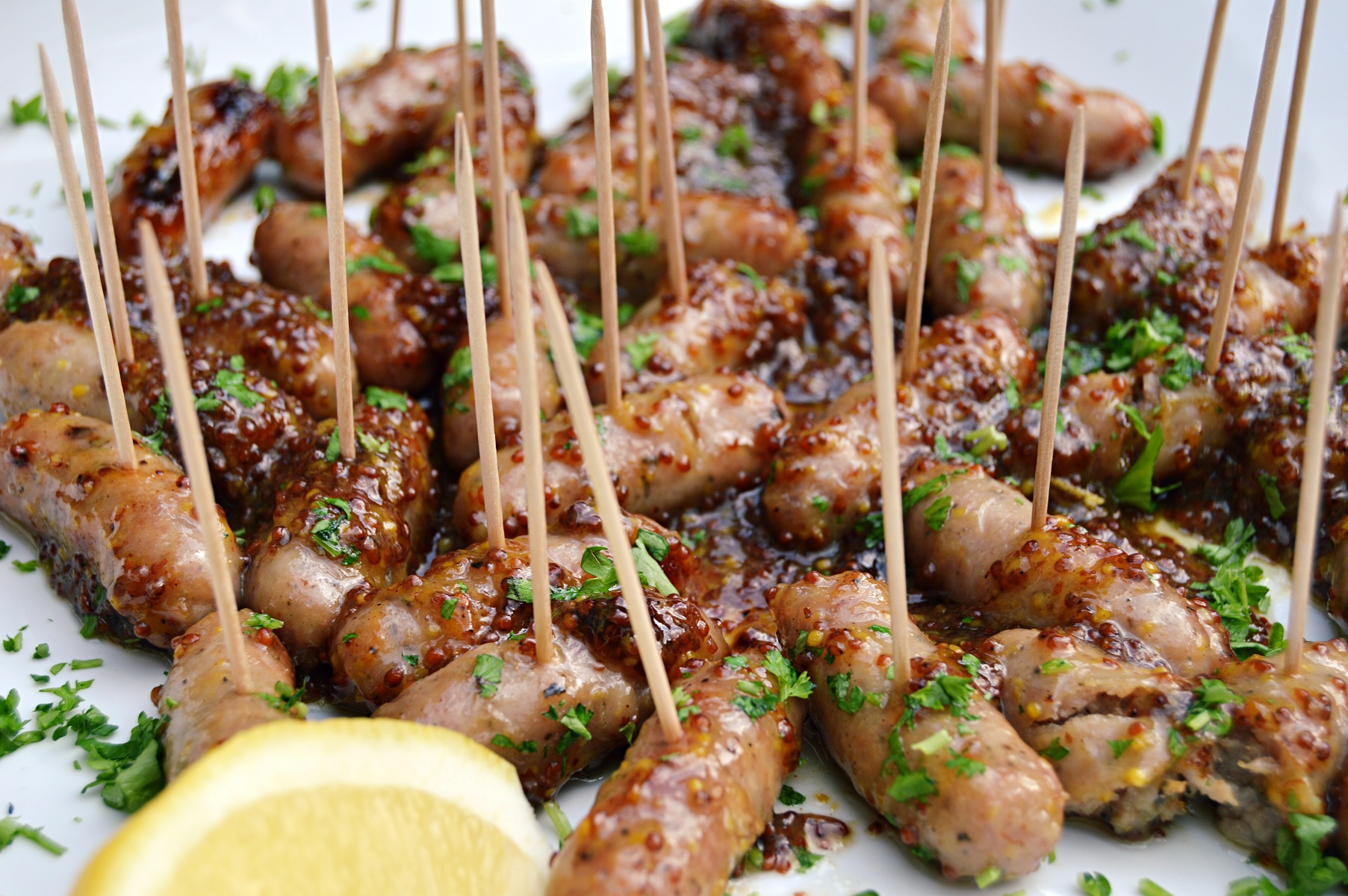 Canapés are the perfect way to begin your menu. They set a formal tone for the event and offer a wide variety of tastes and textures for your guests to try. Our Hog Roast Aldridge waiting team serve these dishes to your guests while they arrive, along with an optional drinks service if you choose.
Starters
Our standard dining package usually includes 2 starters, with many dishes available for you to choose from. The starters we provide are light and delicious, with options such as soup of the day and fresh salmon. Hog Roast Aldridge recommend choosing a starter that compliments your main course, so your menu is cohesive and enjoyable for your guests.
Main Courses
The main course is the star of the show. The main course you choose will depend on your guests and what you expect them to enjoy the most. Our most popular main course is our classic slow-roasted pig, served with all the trimmings. Although we also have many other options to choose from, including a sirloin steak, veggie skewers, and whole-roasted chicken.
Desserts 
A delicious dessert is a perfect end to your menu. Hog Roast Aldridge have many different desserts on offer, such as fresh fruit salad, profiteroles, cheesecake, and sticky toffee pudding. We provide a selection of dessert options based on your requirements.
All of our catering packages are completely customisable, to ensure that you get the perfect menu! If formal dining isn't for you, Hog Roast Aldridge have several other catering styles available. To book your catering today, simply let us know your party size, date and location and we can begin to plan your perfect catering package.