May Bank Holiday promised us sunshine and warmth and it definitely delivered. Hog Roast Hanbury was busy over the weekend providing flavour-filled food along with exceptional service and beautiful presentation.
If there was a day to have a birthday party, it was certainly Saturday. The noise of lawn mowers and splashes from paddling pools, the smell of home BBQ's and beer, the bank holiday was in full swing.
The lovely Stacey had organised a surprise birthday bash for her charming brother who was turning 50! Not only did she provide the location, drinks, and decorations, but she also organised the most amazing food from Hog Roast Hanbury. The lucky birthday boy and his 25 guests indulged in Hog Roast Hanbury's Southern Slow menu. The menu is extremely satisfying and full of flavour with plenty of choice!
Stacey had selected the sticky and meaty BBQ spareribs, delicious Bourbon-BBQ pulled pork and Jerk chicken with a kick to tangle the taste buds. Each as tasty as the other and plenty for all guests to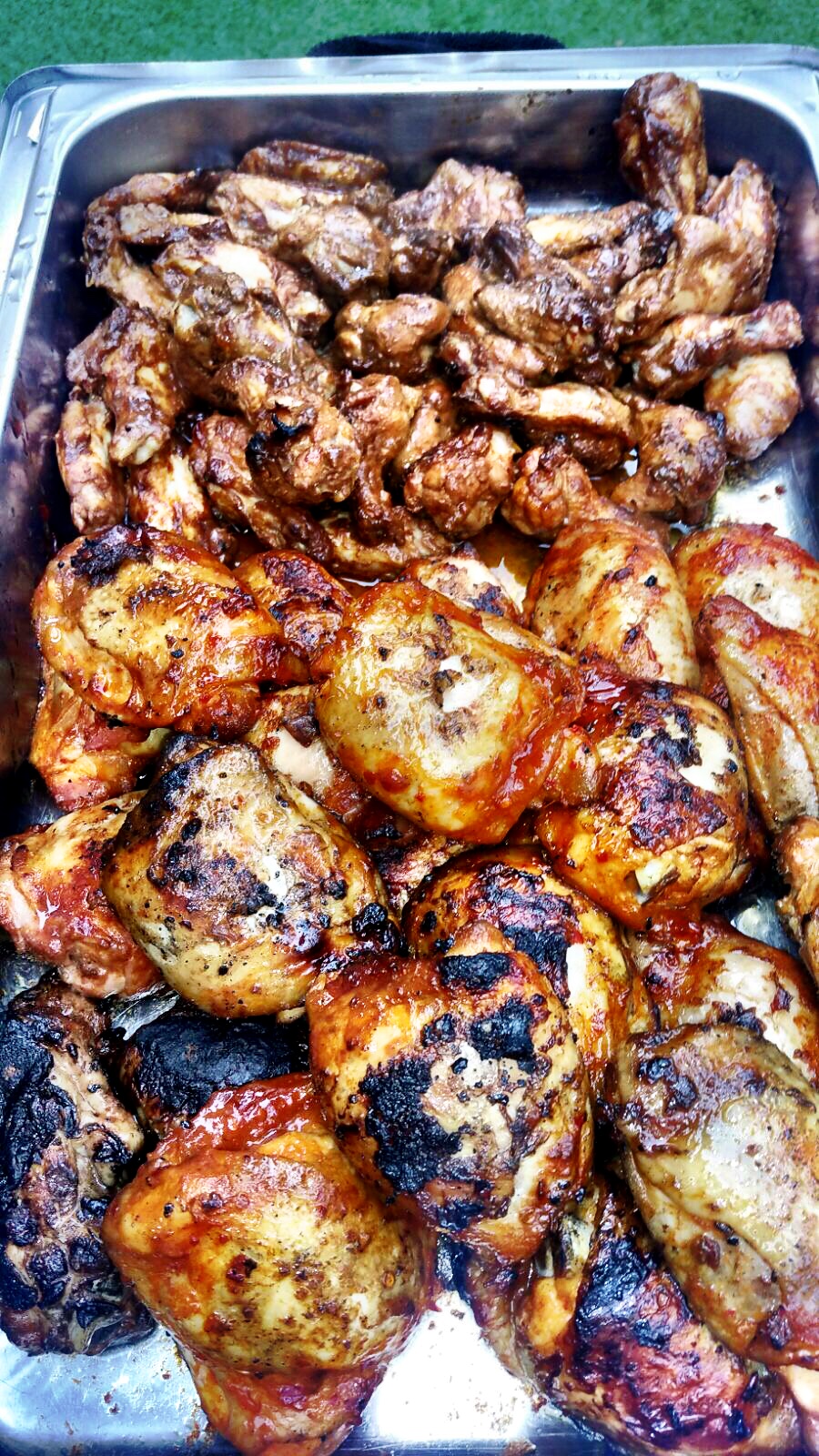 try every option. These meats were served alongside creamy Mac and cheese, fresh mixed salad, crunchy coleslaw, and a mixture of original and sweet potato fries. All food from Hog Roast Hanbury is prepared fresh on site therefore, the guests tummies rumbled in anticipation of their dinner as the smell of cooking swirled around Stacey's colourful garden.
Catering manager Mark had discussed the serve time with Stacey prior to the event, they had both agreed on late afternoon so that the drinks were flowing and allowed people to arrive from other commitments.
Many of the guests managed seconds and complimented Mark on how wonderful the spread was, many enjoyed the various selections of food as there was something for everyone. Even the vegetarians who enjoyed Cajun-spiced halloumi and vegetable skewers – so tasty!
Mark hopes that everyone had a splendid time, especially the birthday boy.