The weather has been very much on our side recently, especially last weekend, which turned out to be a scorcher just in time for us to handle the catering at a beautifully bucolic wedding in the Cotswolds.
On this occasion, the bride, Laura, and her partner, Jack, had been fantasising about their special day since his proposal back in 2018. And so, as you can probably imagine, after being forced to postpone their nuptials twice last year alone due to Covid restrictions, the pair were desperate to get hitched by the time their big day came around this summer.
Charged with serving their spectacular wedding breakfast was, of course, the Hog Roast Pinvin team, who were led by our savvy catering manager, Mark. Before the big day went ahead, Mark had talked the couple through our many, many options, and in the end, they decided on our Alfresco Wedding Menu, which we introduced to our services earlier this year.
Offering plenty of variety and sumptuous flavours for the guests to enjoy, it wasn't too much of a surprise to us when Jack and Laura selected this menu for their wedding. And sure enough, when the time came to celebrate and indulge in the hog roast feast, everyone had a good word or two to say about Hog Roast Pinvin.
The ceremony and reception that followed went ahead on the grounds of a 17th-century stone manor house, which was framed by luscious green lawns, flawless hedges and recently-bloomed flora. It was a truly stunning location that had the Hog Roast Pinvin team scraping their jaws off the floor upon arrival.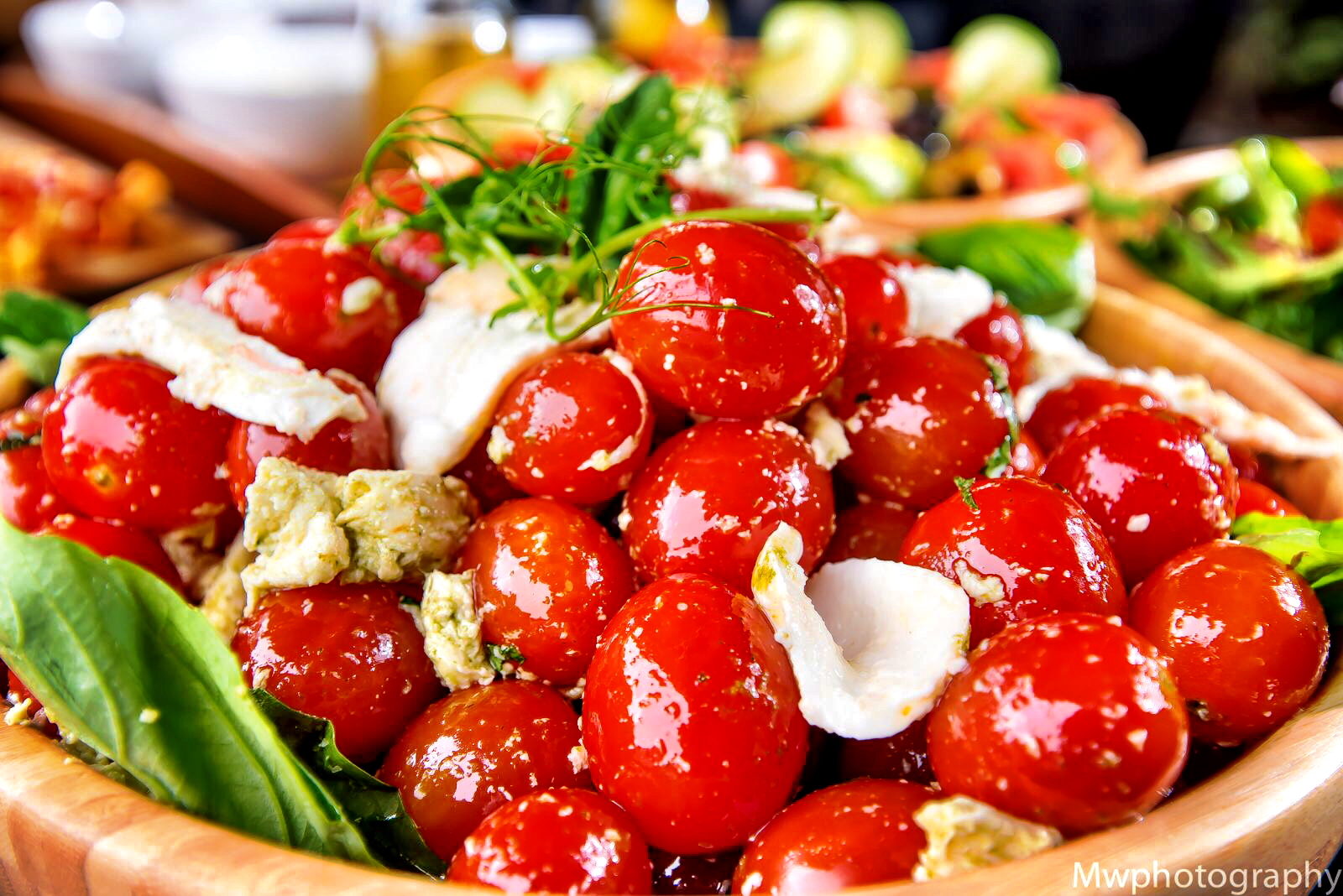 After their amazement had worn off (well, as much as it could anyway!), they set to work prepping the pork, assembling the vegan kebabs, tossing the salads and arranging an antipasto platter for each of the tables. Following this, they whipped up a refreshingly tasty cheesecake and yummy profiteroles for afters, which the guests devoured eagerly.
All leftover meats, cheeses, potatoes and salads, were then presented on platters for the guests to nibble on later that evening. Meanwhile, Hog Roast Pinvin discreetly tidied away any rubbish, leaving Laura, Jack and their families to enjoy the rest of their night.