It's not every day you turn 21, now is it? And with it being one of the most significant milestones a person can go through, it's important to celebrate the occasion accordingly; and by that, of course, we mean you should be planning an unforgettable party!
Think planning a party is a lot of work? Think again because, with Hog Roast Dumbleton by your side, it doesn't have to be! You'll soon discover that organising a sensational shindig is a complete breeze when you have our band of extraordinary caterers to help out. We offer a variety of set menu plans, which are aligned with all events styles and budgets, but more than that, our team of professional catering staff are personable and approachable, meaning any concerns you have will be resolved quickly and efficiently.
Our commitment to providing each and every one of our clients with an outstanding meal and great customer service is what makes Hog Roast Dumbleton a household name here in the Midlands. So, when it came time for Mike to plan a 21st birthday bash, we were the obvious choice!
Working closely with the client and taking all of his needs and requirements into account, Chef Brad was able to recommend the ideal menu for the party, which took place outdoors at the Dumbleton Cricket Club at the end of April.
Our Classic Hog Roast Menu with a vegan option added into the mix was everything the client had been looking for and more for this event, and when the day of the party arrived, the guests and birthday celebrant were blown away by what Hog Roast Dumbleton presented them with!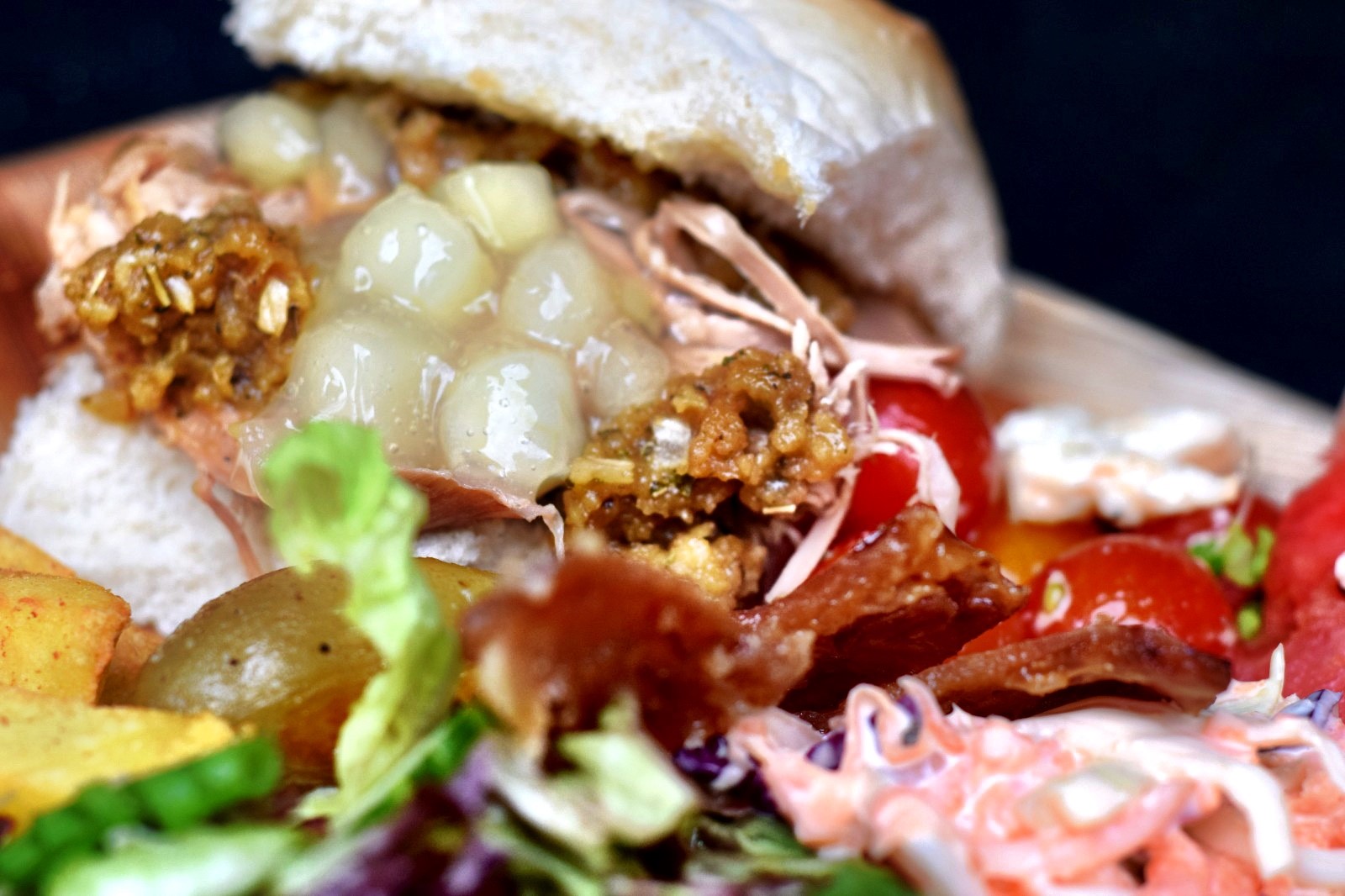 The tender and juicy pork, which Chef Brad had spent several hours cooking over a low flame, was served to the hungry meat-loving guests on gluten-free rolls with crackling, stuffing and applesauce toppings. Meanwhile, veggie and vegan attendees were treated to Hog Roast Dumbleton's gorgeous BBQ pulled jackfruit rolls, which made sure every diet was catered to.
Everyone who attended the party agreed that the Hog Roast Dumbleton spread was spectacular in every way and making the event even better, the weather was on its best behaviour, which allowed the guests to party into the late evening!