When music and food come together, the result is nothing short of pure magic. And that's exactly what happened at a recent jazz festival here in the Midlands, where Hog Roast Castle Donington was thrilled to bring the authentic flavours of New Orleans to eager festival-goers.
The event organisers had a clear vision in mind: to transport their guests to the vibrant streets of New Orleans, where jazz music and delicious Southern cuisine are an integral part of the culture. Naturally, our Southern Slow Roast Menu was the perfect choice to bring this vision to life.
Catering manager Lee and the dedicated Hog Roast Castle Donington team worked tirelessly to curate a menu that would not only satiate the appetites of the attendees but also transport them to the heart of the Deep South – and boy, did they deliver!
The spread included BBQ pork butt, Texan 24-hour beef brisket, and Cajun-spiced whole roast chickens, each cooked to perfection to capture the essence of southern barbecue. And for those looking for a meat-free alternative, BBQ-pulled jackfruit rolls were the perfect choice, offering a delightful blend of smoky flavours.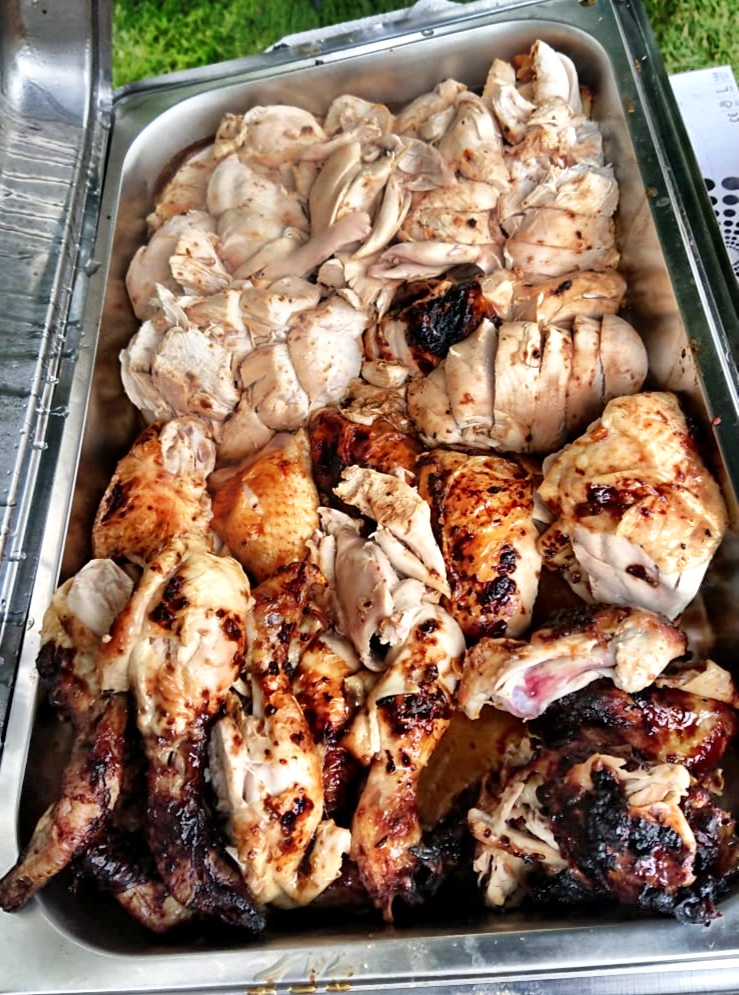 Of course, no Southern feast is complete without tantalising sides, and Hog Roast Castle Donington delivered just that. Memphis-style coleslaw, mac and cheese that exuded creamy goodness, and corn cobettes dripping with warm melted butter provided a real treat for the taste buds, leaving everyone craving more.
But Hog Roast Castle Donington didn't stop there – accompanying this flavour-rich feast was a trio of sauces, comprising a smokey sweet BBQ glaze, our legendary hickory bourbon BBQ sauce, and, for those who dared to bring the heat, fiery Cajun hot pepper sauce. These sauces allowed festival-goers to customise their meals, tailoring the flavours to suit their own tastes.
In the midst of the rhythmic melodies of jazz, guests came together to savour not only the soulful tunes but also the soul-stirring cuisine that graced their plates. And to ensure inclusivity, gluten-free rolls and wraps were available, accommodating various dietary needs.
As the day turned into night and the funky tunes played in the background, the festival-goers enjoyed an epic celebration of music and food. Hog Roast Castle Donington was thrilled to be a part of this harmonious blend of jazz and culinary delights, creating an unforgettable experience that left everyone craving for more.