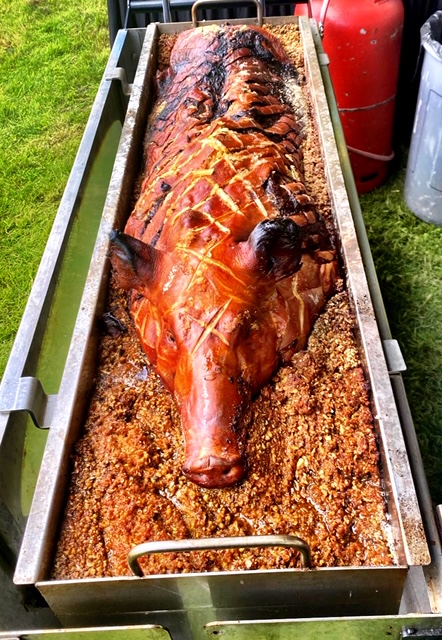 Halloween is a great excuse for a bit of fun- and not just for the children! At Hog Roast Bewdley, we can cater for your corporate office party with one of our delicious buffet menus, ensuring that the event is one to remember! Here is what you can expect when you book in with our team…
At Sarah's office, she manages a close-knit team of 25 staff members. As a group, the staff do a variety of seasonal activities during the year, including a Halloween office party. For this year's party, the office is being decorated with plenty of spooky decorations, Hog Roast Bewdley has been hired to cater for the occasion, and a selection of Halloween 'tricks or treats' has been planned. For the menu, our catering manager Lee has been hired to provide a classic hog roast for the guests, with a selection of tasty side dishes. This menu is sure to be a great addition to what is already bound to be a great event!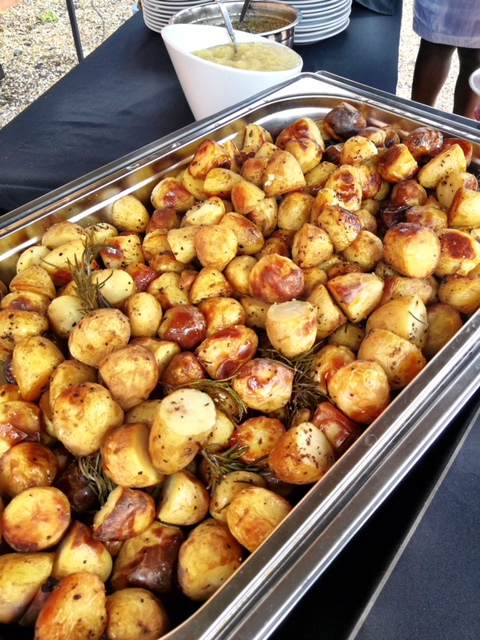 In preparation for the catering, the Hog Roast Bewdley team will arrive at the office in the morning to prepare for the midday serving time. We will set up our catering station in an empty seminar room and begin the prep by slow-roasting the hog to perfection. After five hours of roasting, the pork will be expertly carved and served in fresh bread rolls, alongside sage and onion stuffing, homemade applesauce, and crispy crackling. Additionally, we will be serving BBQ-pulled jackfruit for any meat-free guests. For the sides, we will be providing homemade chips, gourmet coleslaw, and a selection of seasonal salad dishes. Overall, this will create a varied and delicious buffet for the staff to enjoy, with plenty for everyone to enjoy- including enough for seconds!
Are you looking for a caterer for an upcoming corporate event? If so, look no further than Hog Roast Bewdley. To find out more, simply let us know your party size, date, and location and we can do the rest.