If you love pancakes (and who doesn't?), then you're bound to love Pancake Tuesday! As the one day of the year where you're actively encouraged to pig out on pancakes, we'd argue that this annual holiday is one of the best days on the calendar. Why? Because whether you serve them sweet or savoury, these circular treats are perfect for breakfast, lunch, dinner and everything in between. Talk about being versatile, am I right? And so, for Pancake Day 2022, Hog Roast Aldridge was eager to share our love of griddle cakes with the locals.
Lucky for us, we were invited to handle a corporate event nearby, where business owner, Riley, had organised a Pancake Day brunch for his 175 members of staff. Hog Roast Aldridge's job was to create and serve stacks of sweet and fluffy flat cakes, but if you know us well enough, then you'll know these weren't any old pancakes!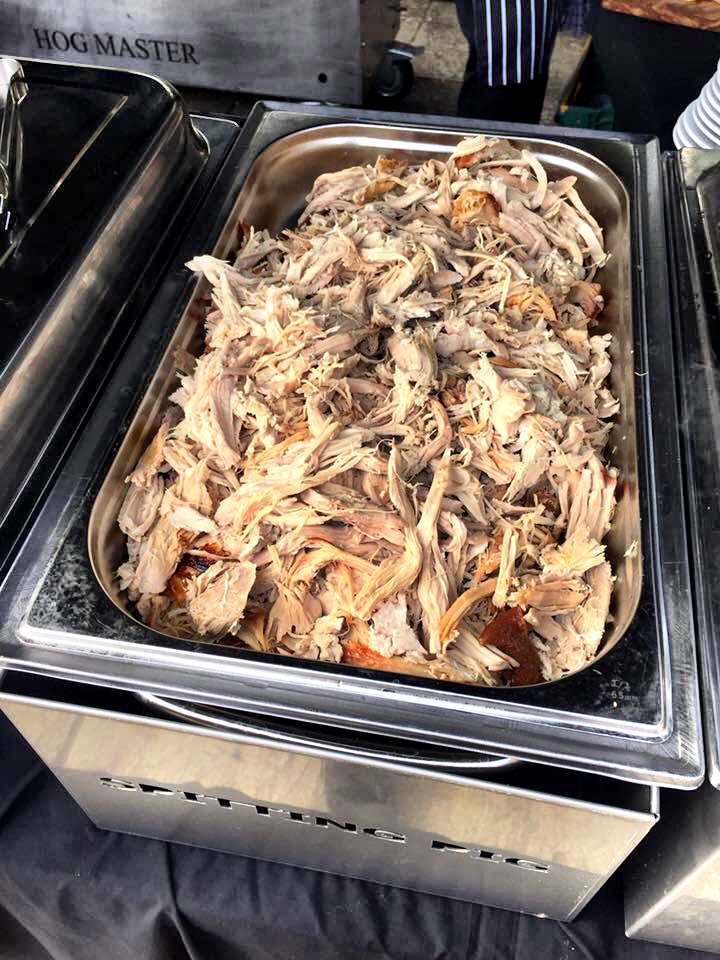 Adding our own special twist to this iconic treat, Hog Roast Aldridge served our stacks with streaks of smoked bacon, BBQ pulled pork, blueberries and raspberries, and because you can't have pancakes without maple syrup, we smothered each plate in the sweet glaze. The results were out of this world, and even just looking at the incredible creation had Riley and his staff drooling! Our catering crew had also gone to the trouble of preparing a vegan-friendly all-fruit version, which prevented anyone from feeling left out.
As an added extra, we set up a buffet table of toppings for the guests to pick and mix from. These included chocolate chips, mixed berries and fruit slices, chopped nuts and more, which allowed the guests to create their perfect pancake stack.
Our catering manager, Lee, did a smashing job handling this event, and the client couldn't have been more pleased with how smoothly the morning went. The food was served perfectly on time, and the guests were highly impressed by the taste of the pancakes and toppings! In fact, Riley has already suggested making Hog Roast Aldridge a part of their workplace Pancake Day tradition and says we can expect a repeat booking from him next year!