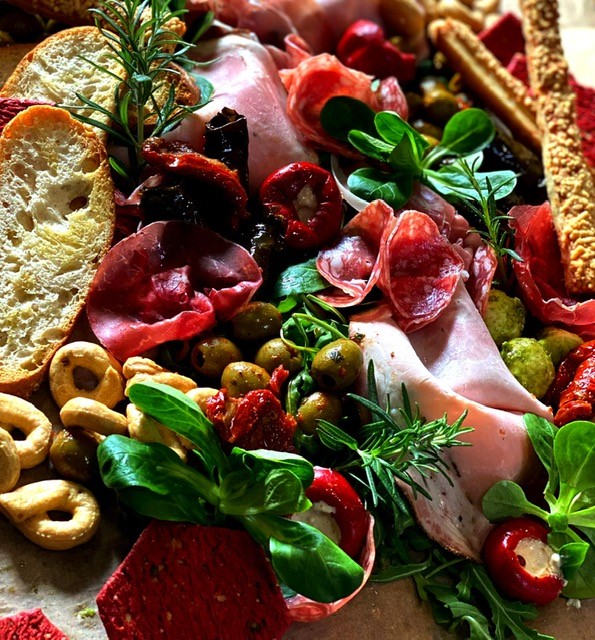 Every wedding is different, which means that every occasion requires an entirely unique catering package. At Hog Roast Alcester, we can cater for all kinds of celebrations, ranging from casual buffet menus to formal dining packages, here is just one menu that is sure to go down a treat!
For Max and Jenna's wedding, the couple has invited many out-of-town guests to attend, as the pair originally lived over 3 hours away before moving in together. Since so many guests will be travelling, the wedding has been turned into a 3-day event, including a pamper day before the big day. For the day after the wedding, Hog Roast Alcester has been hired to provide a hearty brunch for the guests to enjoy while they catch up on conversations from the wedding and share memories about how great the event was! For the menu, we have been hired to provide a classic hog roast, as we are sure that something so delicious will be ideal as a hangover cure for many of the guests!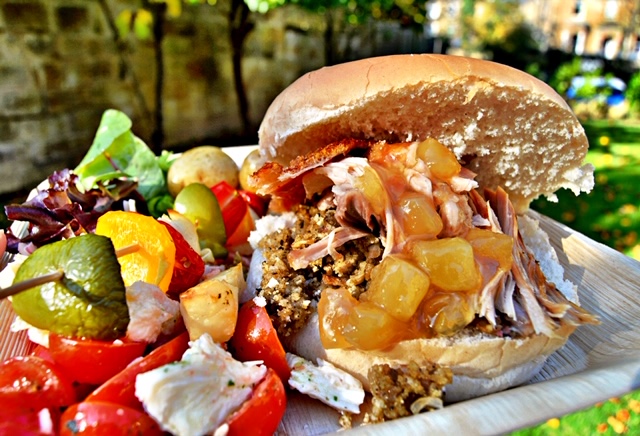 On the day of the brunch, the Hog Roast Alcester team arrived at the venue and began setting up our station in preparation for the 12:00pm serving time. We began by slow-roasting the hog for around 6 hours to allow it to cook to perfection. Once the meat was packed full of natural flavour, it was expertly carved by our chef and served in fresh bread rolls, with sage and onion stuffing, homemade applesauce, and crispy crackling. Additionally, we also served succulent pork sausages and veggie sausages, as well as homemade chips and a few fresh salad dishes. Overall, our menu had something for every guest to enjoy and more than enough for seconds. Our great food was the perfect way to extend the wedding celebrations for a little bit longer!
Are you looking for a caterer for your big day? If so, look no further than Hog Roast Alcester. To find out what we can do for you, simply let us know your party size, date, and location and we can do the rest.