Barbeques are the best meal to enjoy in the summer, as they are cooked and eaten outdoors- meaning you can make the most of the sunshine! In Britain, we know how rare it is for the sun to be shining, so when the weather is good, we need to soak up the rays any way we can. This summer, why not hire Hog Roast Aldridge to provide a BBQ for you and your guests?
Steven and his family were planning on going abroad this year for the first time since 2020. Unfortunately, circumstances changed, and this was no longer possible, although they managed to receive a full refund on the planned trip. To make the most of this money, the family chose to enjoy a delicious meal catered for by Hog Roast Aldridge! This allowed them to enjoy a taste of luxury from the comfort of their back garden, while also enjoying a break from doing the cooking and cleaning. Our catering manager Lee discussed our menu options with the family, before settling on our Gourmet BBQ menu for the occasion.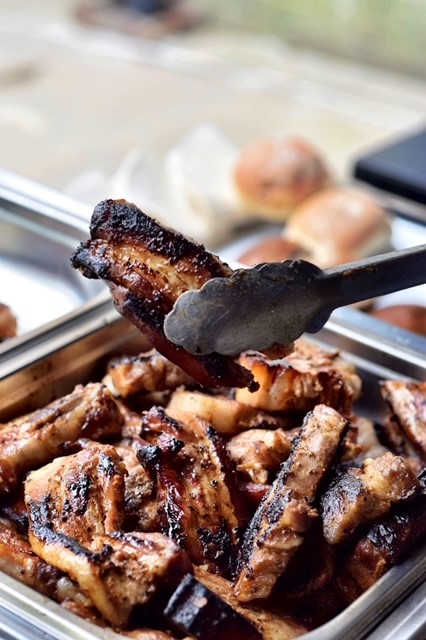 On the day of the meal, Lee and the Hog Roast Aldridge team arrived at Steven's family home with plenty of time to prepare for the 6:00pm mealtime. The weather was great, and the sun was shining, so we set up our station in the back garden. We began by grilling the main dishes, which included succulent sausages, British beef burgers, marinated chicken kebabs, and BBQ spareribs. The mains were accompanied by fresh bread rolls, crunchy coleslaw, corn cobettes, a green leaf salad, and homemade chips. This created a delicious and varied menu, with something for everyone to enjoy and more than enough to go around. Once the meal had been enjoyed, there was even enough left over to wrap up for a tasty lunch the following day!
Are you planning on hosting an event this summer? If so, get in touch with Hog Roast Aldridge today to secure your date. Simply let us know your party size, date, and location and we can do the rest!