If you ask any of our team here at Hog Roast Pelsall, they'll tell you that meeting new people is one of the most exciting parts of the job. But impressing our customers so much that they return to us time and time again? Well, nothing beats the rewarding feeling that we get from that!
Thankfully, we have many customers who use our services regularly, and one of them is May. She first discovered us five years ago when she was looking for someone to handle the catering for her boyfriend turned husband's 30th birthday party and, since then, she has hired us to cover her wedding and baby shower menus. So, when her bundle of joy finally arrived in January, she knew right away that we were the ones to help out with the catering for little Leah's Christening!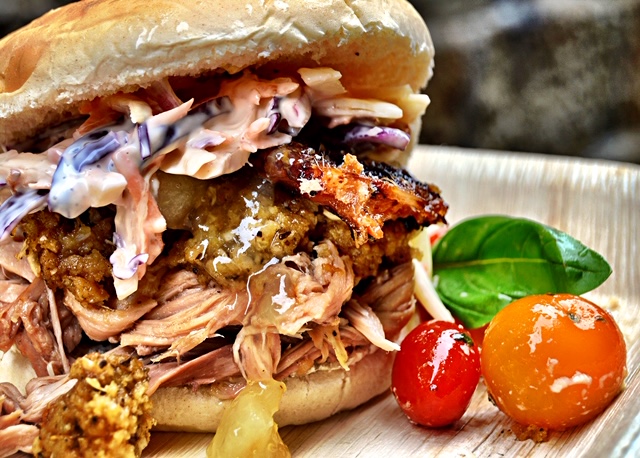 Understanding that as a new mum, May already had enough to worry about, Lee, our catering manager, did everything he could to ensure the client received a smooth and stress-free service from our team. Going above and beyond, he and our caterers helped May to come up with a customised version of our Classic Hog Roast Menu, which flawlessly accommodated the needs of all 75 guests as it included several delicious side options, a vegan-friendly alternative to the hog roast main and our homemade chocolate torte for dessert. We also put hot dogs and burgers on the menu for the kids.
May, as always, was so pleased with what Hog Roast Pelsall had come up with for her, and she was even more delighted with the results when the day of the Christening finally arrived! Our team did a fantastic job and wowed the crowd with a show-stopping hog roast, which was served to guests on rolls for convenience. The vegan and veggie guests were also blown away by our BBQ jackfruit dish, which incorporates a variety of smoky flavours.
Needless to say, it has been a huge honour for us to be included in so many of May and her family's milestones, and we are so pleased that she has continued to trust Hog Roast Pelsall with her most important celebrations.