It always feels like there's magic in the air at this point of the year, so what better time could there be to throw a Harry Potter-themed party than right now?
Before we get too ahead of ourselves, though, let's rewind the clock (or time turner) back a few weeks to when our client, Billy, first got in touch with Hog Roast Bushbury to talk about organising a birthday party for his wife, Julia's 30th. Having been just 10 years old when J.K. Rowling published the first of her best-selling fantasy novels, Julia became an instant fan, and even now, the Wizarding World is still a huge part of her life.
Billy wanted to honour his wife's passion on her special day by planning an entire celebration based around the theme of HP, and since one of the key elements of every Harry Potter party is a stunning banquet, he had resolved to let our Hog Roast Bushbury team handle the food.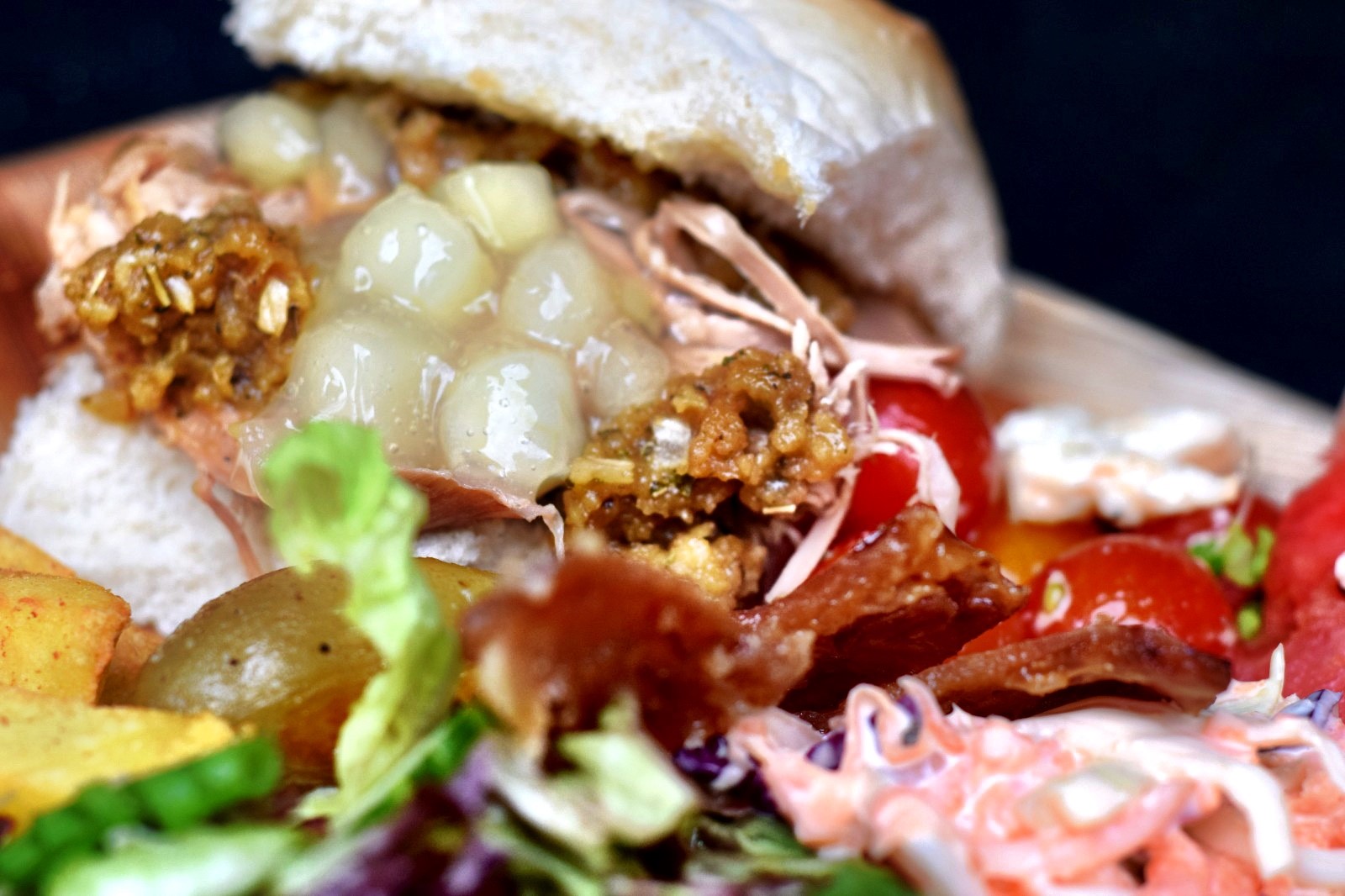 With a smidge of help from our catering manager, Mark, Billy had opted for our Classic Hog Roast Menu, which consists of a whole, slow-roasted free-range pig with stuffing, crackling and applesauce accompaniments, a few fresh salad options, buttered new potatoes and, on this occasion, a choice of two desserts. For the handful of veggie and vegan guests, the team also included our yummy grilled veggie kebabs with tzatziki dip and chilli sauce to the menu.
The party, which went ahead on Saturday afternoon, was held at the client's home, where Billy had decorated the entire garden with Hufflepuff, Slytherin, Ravenclaw and Gryffindor memorabilia; "floating" candles and themed banners. He had even set up a table of sweet treats inspired by the iconic Honeydukes shop in Hogsmeade, offering guests the chance to indulge in chocolate frogs, jelly beans and homemade butter beer!
Billy's extensive efforts didn't go unnoticed, and when Julia was presented with the finished result, she was completely speechless. The guests, too, who had dressed for the occasion in wizard robes and hats, were amazed by the party set-up and even more so by the quality flavours that Hog Roast Bushbury served!