The Best Hog Roasts In West Bromwich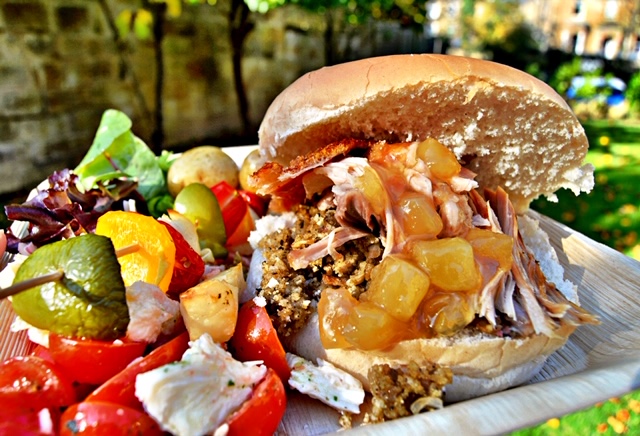 The town of West Bromwich is located in the Sandwell area of the West Midlands and around 6 miles northwest of the city of Birmingham. Home to 75,000 people this town has produced musicians, actors, and some of the countries most admired sports stars. One of the most well known aspects of the town has got to be it's football team: West Bromwich Albion which was founded in 1878 and is still as much loved today! In earlier times, West Bromwich was famous for it's engineering and manufacturing industries and played a huge role in the industrial revolution. Today, the town is a composition of modern, newly built structures which neighbour some of the most historic, founding factories of West Bromwich.
Leaders In Our Field
When we launched Spitting Pig West Midlands, we knew that we couldn't miss out the fantastic town of West Bromwich when it came to offering our catering services here. We have had the pleasure of hosting a range of our slow roasted hog roasts for some of the fantastic people of West Bromwich who have been celebrating everything from birthdays, their weddings, leaving parties and even fundraisers at charity events. We see no better way that to celebrate any sort of occasion than with lashings of slow roasted pork meat, sandwiched into a freshly baked bread roll with heaps of homemade apple sauce! Simple but yet so very delicious!
Now, not only are our hog roasts great for providing fantastic grub for you and your guests but it's also a way for you to incorporate a more unique, unusual spin on traditional catering to create memories that will last a lifetime. However, our overall favourite aspect of catering has got to be being able to see our delicious hog roasts bring a fantastic group of people together – that is just the kind of service we are so keen to provide for you in the town of West Bromwich! If you're need a local based catering company that is passionate about providing excellent, professionally cooked food, 6 hour slow roasted meat and some amazing staff to organise it all for you, then get in touch with us here at Hog Roast West Bromwich!