The Best Hog Roasts In Walsall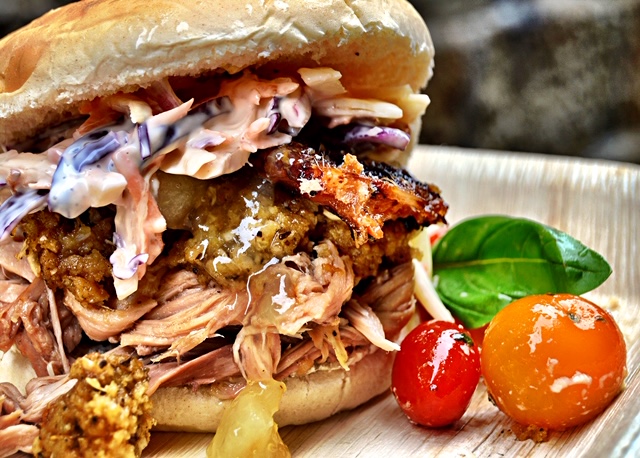 Walsall town plays an important part in the administration of a much larger area and it has a claim to fame, the first Wurlitzer theatre organ in England was set up in a cinema in Walsall. If you haven't heard of Spitting Pig before then be advised to grab a bib before reading any further, because you'll certainly need it when reading about our mouth watering hog roast Walsall catering! Spitting Pig is the best maker of hog roasts in the country and with that comes a professional hog roast Walsall catering service that centres on hog roasts and is tastier than you ever would have thought. Spitting Pig catering is suitable for any purpose, our catering is wholesome, affordable and best of all it's entertaining in a way that other types of catering aren't. You'll be entertained by our hog roast catering from begin until end, the hog roast and spit roasts have a hypnotising effect on people, your guests will be very hungry by the time the hog roast Walsall meal is cooked.
Number One Choice
You could be organising a wedding or a party and it wouldn't matter which it is, we'll always be the number one choice. As we have menus that are designed and structured for any purpose with the most appetising food on offer you'd be mad to look elsewhere. Fresh pigs that we roast for hours on end to give our hog roasts the most desirable taste is found in every of our menus, but we have menus that include a good bit more than the pig, such as our buffet menu which has a banquet of food, such as canapés, starters, etc.
People know that with Spitting Pig they get a complete choice of hog roast catering, that's why they book us, because we give them the most extensive menu options and a choice to make a bespoke hog roast for an event. An example of all that we can do is the spit roast food alternatives to pig, there are 5 spit roast options for a spit roast chicken, lamb, turkey, beef and even a chicken kebab roast, or you can keep it classic with the perfect gourmet party burgers and sausages, cooked on our machine grill. The meat used for any of our spit roast options, or in fact any of the dishes on our menus, comes from farms with free range practices. The chefs at Spitting Pig do a brilliant job of bringing together wonderful, mouth watering food combinations that'll easily whet your appetite, but as many of our customers know you don't need to be a Spitting Pig chef to make a sensational hog roast, you can hire a hog roast Walsall machine instead.