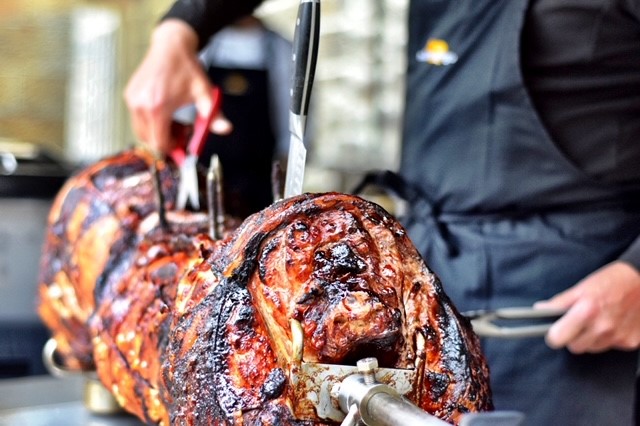 The people of Pershore love celebrating their outstanding home-grown fare at the town's longstanding annual plum festival and here at Hog Roast Pershore, we share everyone's enthusiasm for local produce. We only ever select the best ethically-reared meat and locally grown products for all of our dishes, and we take the quality and origin of our ingredients very seriously.
To make the most of our fabulous ingredients, we are committed to freshly preparing everything from scratch at your venue on the day of your event. We always arrive with several hours to spare before serving time and our catering assistants work like clockwork whilst our chefs patiently tend the delicately slow-roasted meat, to ensure every dish is absolutely perfect.
Providing An Unforgettable Meal For Your Guests in Pershore
Whether we are providing some of Hog Roast Pershore's trademark hog roast sandwiches for a large outdoor event, a vast buffet for a special celebration or a sophisticated 3 course meal for a wedding reception or corporate event, everything we present to you will be freshly made and full of flavour.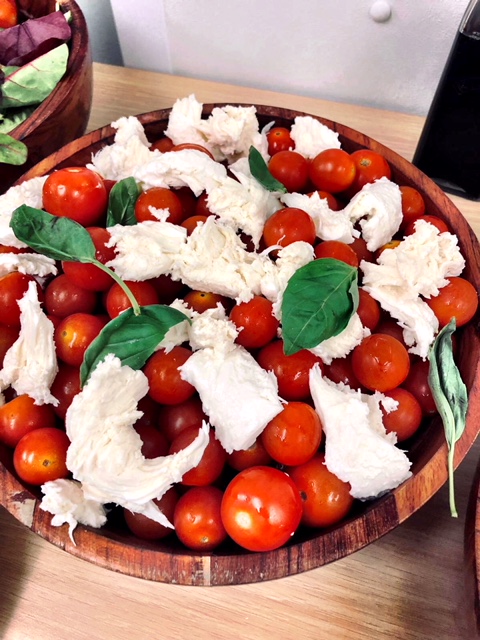 Our unbeatable, ethically -reared pork is great for any occasion, but if you would prefer an alternative, we have a whole host of other equally succulent and high quality slow-roasted meats to offer, as well as a multitude of meat-and dairy free dishes. We always go the extra when planning and executing our menus to make sure we cater for all tastes and diets, because we want all of your guests to have a great time and an unforgettable meal.
We are completely flexible in the type of events we can cater for and the locations we can cook in. Whilst we are incredibly popular for outdoor events, we are just as good at catering indoors for smaller parties because our catering team and cooking equipment are so versatile. Our flexibility also extends to the style of service we can provide. If you would like a relaxed buffet, our friendly team can be on hand to help out while everyone digs in, but if you would like a formal sit down meal, we can supply waiting staff to provide full table service.
If you want a versatile catering company who is committed to delivery high quality, freshly prepared food, Hog Roast Pershore can meet all of your catering  needs.