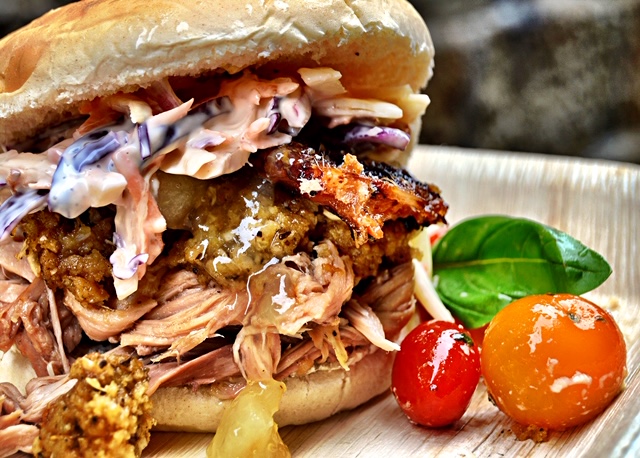 With stylish dining and high-quality service your events in the town of Leek this year need the magical catered touch of Hog Roast Leek. We have made event dining easy with our selection of beautiful meaty roasts, barbecued skewers, sides, salads and more all for an affordable and flexible cost that works to you.
Hog Roast Leek are changing up the catering game; our hog roast is the perfect addition to any event as its slow cook method looks not only magnificent in action, but also delivers exquisite results and is capable of very easily cooking for 100s of guests with no fuss. It is a high-level service and dining that also possesses the advantage of being a unique experience for any of our customers and their guests. You won't find much better than us! So, for your weddings, corporate events, anniversaries, small dinner parties, festivals and more choose Hog Roast Leek for all your event dining needs – you won't regret it.
Our self-made roast machines make hog roasting better and easier than ever before. The simplicity of the traditional hog roast method remains the same, but our steel plated Hog Master's and Titan models allow for a more safe and efficient use while also preserving that glorious hog roast spectacle you would otherwise expect to see with a traditional fire pit roast. They also allow us to easy set up and pack up anywhere out on the road, meaning that we can deliver our same high-quality services anywhere!
Speciality Dining In Leek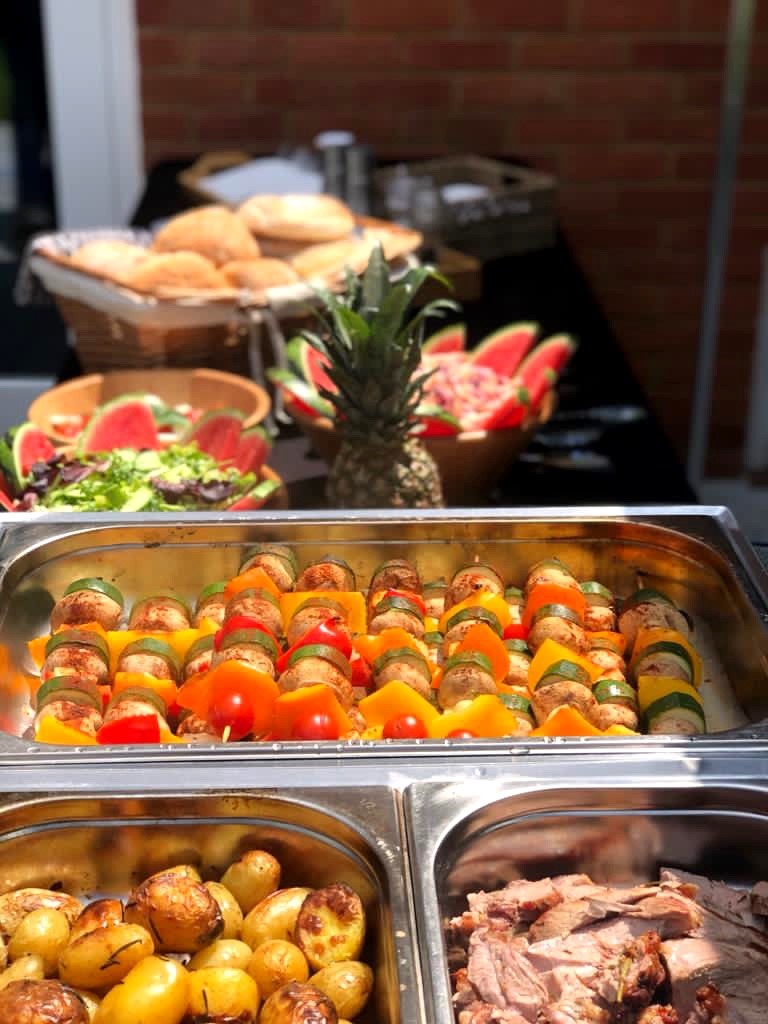 Hog Roast Leek believes in the personal touch when it comes to catering. For us our role is to serve you absolutely and work in whatever way we can to ensure your dream food vision comes to fruition. Just ask any of our long-term customers, the more you work with Hog Roast Leek the better we get with providing you proper and zero fuss care. This is event dining the way it is supposed to be done, and with the friendly care of Hog Roast Leek it couldn't get any better.
So go on, make your event a suitably special one with the stylish catering services of Hog Roast Leek by calling today!