The Best Hog Roasts In Smethwick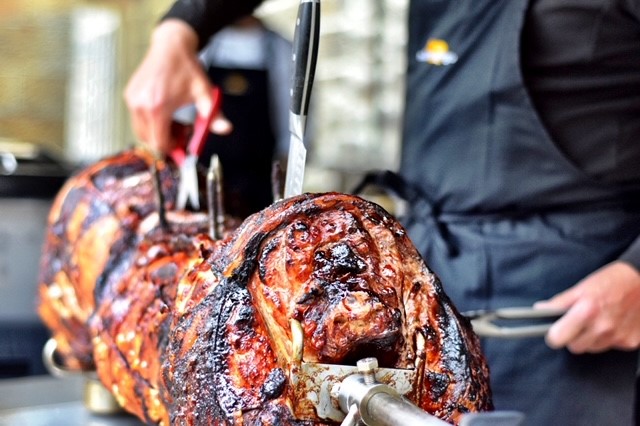 You can find the busy but endearing town of Smethwick in the area of Sandwell in the West Midlands. Situated only 4 miles away from the bustling city of Birmingham, this is the perfect location for a break from city life. Supposedly, the town's name means 'Settlement on smooth land' and judging by the classic flat, West Midlands countryside it isn't difficult to see why. Smethwick was once notorious for it's engineering and steel industries although the town today is composed of much more diverse businesses and industries. This town in the heart of the Midlands isn't only home to some very happy residents, but was also once home to some of the most talented people, both historically and in the present day. It is thought that the marvellous Charlie Chaplin was born in the town, as well as actress Julie Walters and Fleetwood Mac star, Christine McVie.
Leaders In Our Field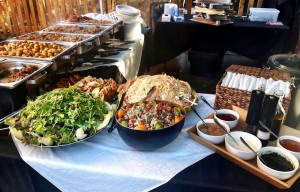 When it was first formed, it was decided that Spitting Pig West Midlands would really aim to be able to provide our catering services to as many different West Midland areas and people as possible. Our team operate within 10 fantastic town's within the county, including Smethwick and specialise in the catering style of spit roasting. We were certain that we wanted a style of catering which was something a little different, provides a real feast and can be adapted and changed to an event of any style, making it one of the most versatile catering methods possible. Personally, one of my favourite aspects of a hog roast (other than absolutely delicious food, of course!) is the ability to bring so many people together. We can provide hog roasts of various sizes depending on your party size and menu choices! We can serve the meal buffet style or more formally and provide sides of your choices to accompany the tender, moreish meat. Whether you are celebrating the biggest day of your life at your wedding, organising a surprise milestone birthday party or even just want to get the family together for a good catch up, we have something delicious, professional and top quality that will work for you!