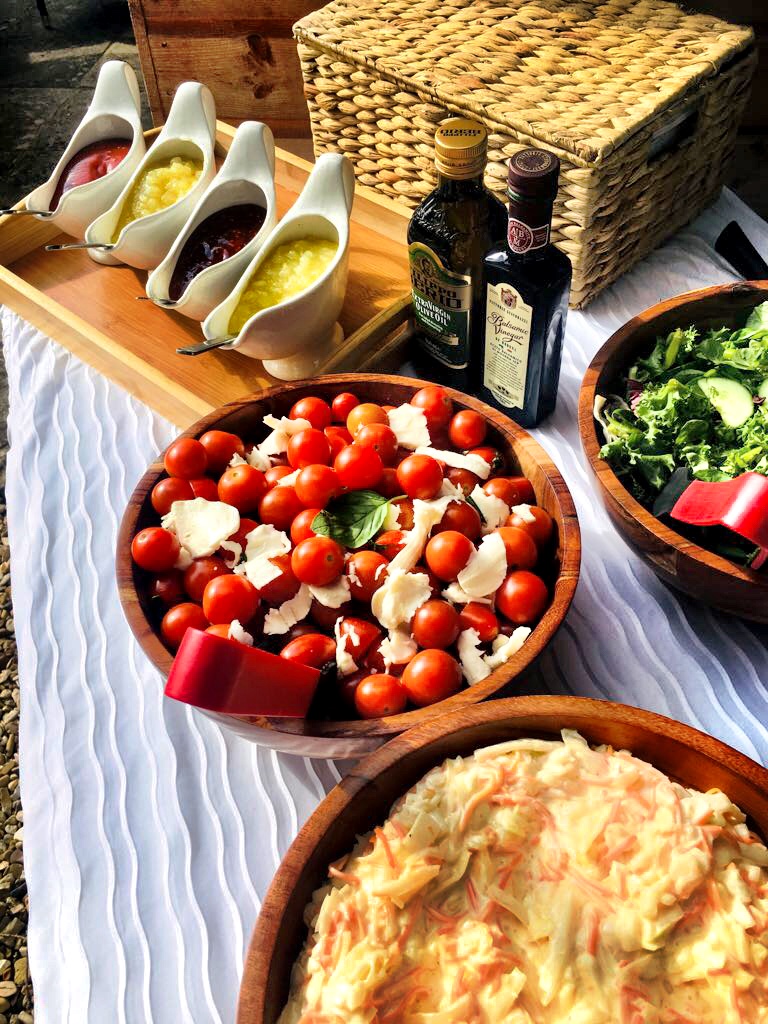 If you need some great food and service for any event in this historic market town, the Hog Roast Daventry team are ready willing and able to fulfil all of your catering requirements. Our unbeatable slow roasted pork is the ideal way to feed hungry attendees for any local market, festival or seasonal event taking place in Daventry and our sleek, yet highly functional hog roast machines always make a great focal point for everyone to gather around whilst they savour the aroma of the meat in the final stages of the cooking process after it has been roasted slowly and delicately over the course of several hours.
If you require a more varied buffet for a private party or corporate entertaining, or a polished contemporary meal for a special celebration such as your wedding reception, we are equally up to the task. Even though hog roasts will always be our most popular choice, we offer a multitude of other options, ensuring that we meet the diverse tastes and different dietary needs of all of our diners.
The Best Hog Roasts For All Of Daventry To Enjoy
All of Hog Roast Daventry's menus include a variety of slow roasted meats, all of which are just as delicious as our pork and sourced from ethical producers. The rest of the ingredients that go into our seasonal side dishes, starters, desserts, salads, and vegetarian and vegan dishes are just as high in quality. We only ever source our ingredients from the best local produce, and we make every element of our menus from scratch on-site.
If you require a more formal feel for your event and you opt for a traditional sit down meal instead of a buffet, we are also able to supply waiting staff, as well as a front of house team who can greet your guests in style with a canape welcome reception.
When it comes to event catering, no detail is too small for the Hog Roast Daventry team and if you ask us to cater for your event, we will ensure that we will do everything we can to help you to make your event an enjoyable and memorable occasion with our fabulous food and attentive service.