The Best Hog Roasts in Coventry
Sent to Coventry – and we love it! We've got teams travelling far and wide around the city and it's environs delivering a bespoke, sensational hog roast Coventry for all sorts of special occasions. One thing is for sure, the people of Coventry know a good thing when they see one. Oh, we're hardly a team of Lady Godivas but we like to think we too can create a unique and memorable occasion and that people will talk about that for a long time afterwards. That's Spitting Pig for you.
Our versatility and attention to detail means our customers get to enjoy a fantastic dining experience with their guests because we take care of the rest. Portable lighting and protective covers mean we can defy the fading light and even cope with a sudden unfortunate change in the weather. But that's just logistics, what about the food? What indeed! Picture the scene, all your friends or key clients tucking in to some of the most sensational mouth watering food, laughing and chatting amidst the heady aroma of a sizzling hog roast Coventry. A choice of six menus from which to choose plus a whole array of tangy speciality sauces (no, seriously, you really have to try the apple sauce) and delicious freshly baked bread mean you have a taste sensation waiting to happen. Our ingredients are organic and naturally they're all prepared by our hog roast Coventry chefs on the day. Oh, and incidentally, no need for any vegetarians guests to miss out either. We can set them up a veggie spit roast and so no-one misses out on the fun of this dynamic and unforgettable dining experience.
Leaders in Our Field
Given a prime hog takes up to six and a half hours to reach optimum serving temperature, timing is of the essence. For the more adventurous hosts we can set you up with all the machinery you need and you could even give it a go yourself…? No need to panic either way because with one of our professional chefs on hand to offer a little expert guidance it'll be an amazing culinary event.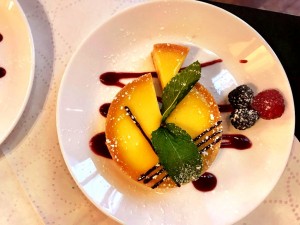 Next week we have hog roast Coventry teams catering for Uncle Bert's 80th birthday shindig. On Tuesday we're celebrating Tina C's graduation with her mates out by the castle and on Wednesday it's an exclusive corporate conference for a national blue chip retail company at the Ricoh Arena. On Thursday well, you get the idea. Luckily, with over twenty years experience behind us, whether indoors or out, daytime or evening we've got the flexibility to accommodate them all. In Coventry it pays to expect the unexpected, whether it's domestic or for business purposes; it's our goal to make it a truly unforgettable event.
So, with the demand for our hog roasts across Coventry being the way it is we'd advise you to make sure you book early to avoid disappointment. Don't take our word for it; we've many satisfied diners behind us but it's what you're planning that we want to hear about.