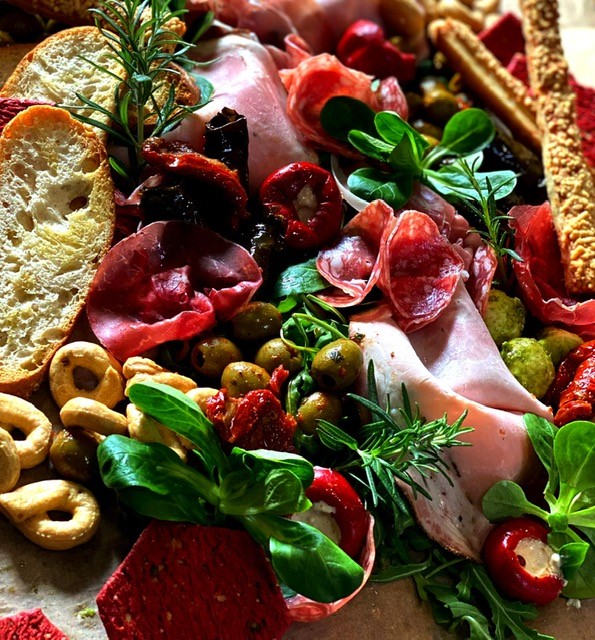 A hog roast feast is ideal for any event taking place in a town that has Roman roots like Bidford on Avon because this cooking technique is just as ancient in its origin. The reason this method has endured throughout history is because there is no better way of cooking meat and is achieves a level of succulence and depth of flavour that conventional ovens cannot achieve.
Here at Hog Roast Bidford on Avon, we have adopted and mastered this unbeatable cooking technique and made it even better by using the most advanced equipment available on the market to prepare our meat to perfection. When combined with our imaginative menus that meet the diverse needs of contemporary diners, this makes us a fantastic catering option for any type of special occasion in the area.
The Perfect Catering Choice For Any Event in Bidford on Avon
Although Hog Roast Bidford on Avon's pork is our pride and joy, it is far from the only thing we offer. Because slow-roasting is a great way of cooking any joint of meat, we are also able to offer you a range of alternatives to our pork, giving you the option to try something completely different or treat yourself to two delicious meats.
We don't forget about our vegetarian guests or those with specific dietary needs either. We provide an exciting range of meat-free dishes, which are prepared with just as much care as our meats, as well as dairy and gluten-free produce if required. We cook all of our dishes from scratch on site using the best locally -sourced produce available and we never take short cuts when it comes to selecting or preparing any of our ingredients.
We offer everything from traditional hog roast sandwiches, to large buffets and refined 3 course  meals, so whether you are planning an informal party or elegant wedding reception, we will have a menu to meet your needs. For more formal occasions we can also provide our own professional events staff to provide table service and greet your guests with a tempting platter of canapes, which are also freshly made at your venue.
If you like the sound of our traditional cooking methods, modern menus and flexible approach, do not hesitate to get in touch with us here at Hog Roast Bidford on Avon.