The Best Hog Roasts in Staffordshire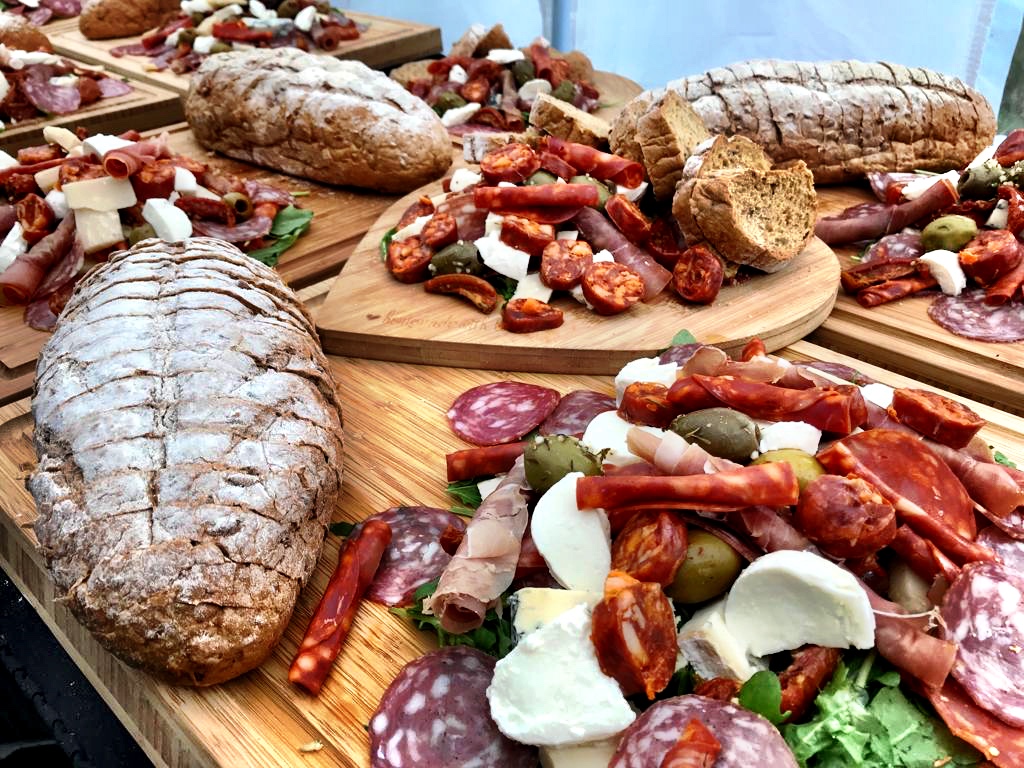 Popular legend has it that there are more miles of canals in Staffordshire than any other county in England. They may well have a point but whilst our Hog Roast teams are pretty much land-lubbers to a body, they're always game for a new challenge. Goodness knows we've had to be on the ball as we've travelled far and wide around Staffordshire over the last twenty years or so. High quality hog roast Staffordshire food with a dash of adventure is what we do best and we know first hand the value of expecting the unexpected on our catering travels.
We're highly organised and look after all the little details so that you can just relax and enjoy being the genial host. You see our reputation precedes us and over the years we've set the bar high just ask some of the hundreds of satisfied (and well fed!) customers in our wake, but there's no time to rest on our laurels, that's for sure because the natives of Staffordshire know a good thing when they're on to it. Just imagine it the fantastic, heady aromas, the thick, succulent slices of melt-in-the-mouth meats (choose from any of our six extensive menu options), the crunchy golden crackling and, of course, a scrumptious organic vegetable selection. Now, imagine all of this supplemented by our tangy speciality sauces and freshly baked bread; all prepared to order on the day (or night). Truly an unforgettable dining experience for your VIP guests – family, friends or business associates to get their teeth into!
Leaders in Our Field
If you fancy it, we can always set up the kit for you and with some expert advice from one of our professional hog roast Staffordshire chefs you can run your own hog or spit roast? Oh, and because we believe no-one should be excluded from such a wonderful experience we're happy to organize a spit roast for any vegetarian guests (and that goes down a storm too). We're confident we'll find something to tantalise the taste buds of even the most demanding palate.
On Monday we're providing the spread for a wedding party at a certain well-known theme park. On Tuesday Aunt June has a retirement bash (indoors, that one). Wednesday sees us out Shugborough way for a post-Olympic fancy dress party and well, you see how this is going. From select indoor lunches to full on outdoor munch fests with the RAF after a day at the races (and a very lively crowd they'll be, no doubt!) it's all go in the hog roast game. Frankly, we love it and travelling our own mini lighting rig and weather proof gazebos ensures nothing can put a dampener on your special occasion.
All in all, a bespoke hog roast Staffordshire is a spectacular way to entertain your guests and they'll be talking about this for years to come. So, the teams here at hog roast Staffordshire are ready for the next adventure are you? By all means take a peek at our website but be warned it'll leave you feeling positively ravenous!