The Best Hog Roasts in Rubery
Oh Rubery, you really are a wonderful place! If you are not familiar with this lovely place let me fill you in. The village of Rubery can be found in the Bromsgrove area of Worcestershire. Ideally located only 9 miles away from the city centre of Birmingham and home to around 16,000, I admire this place for it's community feel and close links to the city yet it still manages to retain that cosy, village feel to it. Once you visit the village it is easy to see where the name came from. Rubery is an old English word for Rough Hill which you can indeed find in the village. There are in fact some truly beautiful areas to visit in Rubery including several areas of, outstanding natural beauty in nearby Waseley and Lickey Hills.
Leaders in Our Field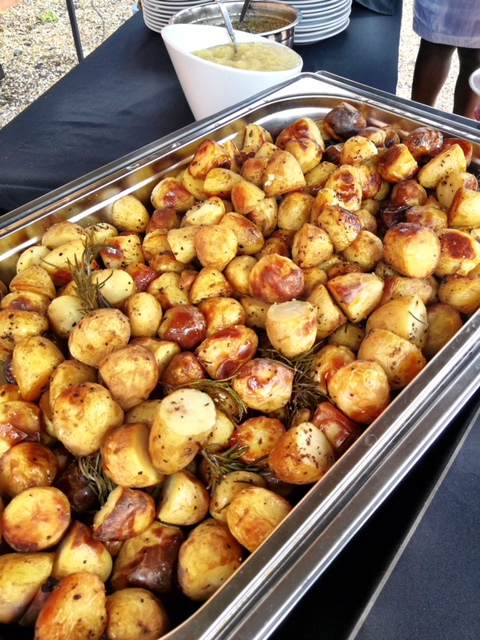 Speaking of things that are 'outstanding' that leads me nicely onto our fantastic hog roast catering business. We are proud to have over 20 years experience in providing delicious food of a real outstanding quality. Our signature speciality is our slowly roasted hogs, which we our highly trained chefs turn for several hours over flickering, live flames to achieve the most succulent, beautiful end result. We then serve this excellent delicacy with your choice of sides, freshly baked bread rolls, hand prepared salads and some really special sauces and accompaniments. Now, as important as the food aspect is of any catering business, we believe that what really helps us to stand out as a company as our pride in the other aspects of catering which we believe really aid us offering you a five star experience. Top, experienced chefs, a knowledgeable and passionate team who are more than happy to discuss our food and culinary methods with you and your guests, and our absolute belief that we can tailor and adapt our menu, food and serving style to suit you. It's your occasion, and we want to be able to offer you the best possible experience and that is why we love nothing more than tweaking and fine tuning everything to meet each and every one of your needs.
If you're looking for a company that can not only guarantee you incredible food but an incredible experience, remember us here at Hog Roast Rubery.