The Best Hog Roasts In Coalville
Have you ever thought what your guests reaction would be if you went far beyond what's expected, to organise a hog roast Coalville event, to give your guests a mouth watering breakfast, lunch, dinner, late night snack or buffet of spit roasted meats so good that it simply needs seeing, and then eating, to be believed!? You're not alone if you have, we serve tons upon tons of roasted meat and crackling each year, proving just how popular hog roasting is locally.
If you live in Coalville you've no doubt seen our Spitting Pig vans at one time or another and thought it a shame that you didn't have reason or excuse to use our services, to try our impressively succulent spit pigs, hog roasts can seem out of reach because it's not like you can buy one for yourself whenever you feel hungry – but what a world that would be if you could! But then came the day where a big event popped up and catering is needed, and what did you think of? A hog roast! And who can blame you, all who've had or seen a hog roast know just how majestic they are, how appetite whetting the smell is, how filling the servings are, with copious amounts of crackling added for an even richer taste. If memory has brought you to hog roast Coalville you've made an excellent choice, and if you've found our services searching the internet you've been incredibly lucky because you've stumbled onto Coalvilles undisputed, first, second and only fully professional hog roasting outfit.
Over the years our town has performed well across many industries – mining, quarrying and engineering – being a few that most are aware of, but not everyone is aware that Coalville is home to the best recognised hog roast caterers there is. Making lavish roasted pigs with crisp crackling and flavour-packed meat, our catering is all you will ever need for your event.
Your Party, Your Food, Your Choice
The hog roast Coalville and spit roasts created are conductive to only the most successful business breakfasts, party events and weddings, be it a wedding reception or a wedding buffet in the evening, or in the case of our best known wedding menu package, both a wedding reception meal and the party buffet for later in the evening.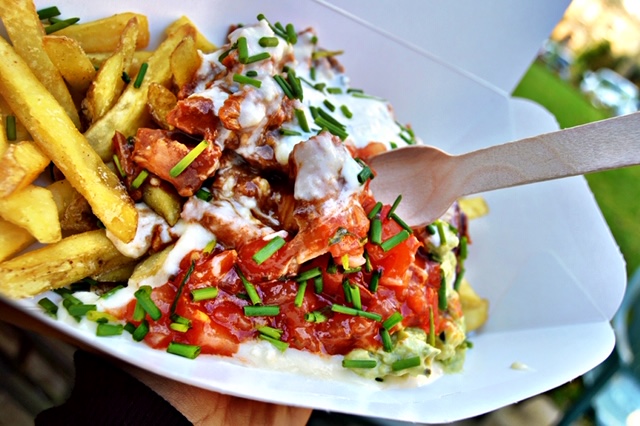 There's a middle way option if you're looking for a hog roast but aren't looking for a caterer, because for you we have a great many hog roast hire Coalville deals. In short, hog roast machine hire is your way of having a hog roast without having the service of a catering package. It's really simple, you just book a machine and on the designated date we'll travel anywhere in Coalville in our van to deliver you your hog roast machine. After delivery it's entirely up to you when you make a roast and how you make it. The control is all yours, which meats are cooked, how they're seasoned, what you serve with it, you get maximum control, and if you don't like planning ahead you can make it up as you go along. There's ample great meats that be can seasoned and roasted, with flexible attachments you could even cook a couple of different meats at the same time now that you can use hog roast hire Coalville.
Spitting Pig creates dazzling hog roast packages like nobody's business, it's a known fact that for any spit roast, pig, lamb, beef or any poultry meats, our machines and chefs do them best. Flavour oozes out of every one of our creations, whether several whole chickens for a small party, or a whole 15 stone pig which will provide enough for hundreds at a wedding reception or buffet. When you venture over to the menu page you'll find menu after menu, all created with care to cater for everybody's palate.
Every inch of Coalville is perfect place for a hog roast, we cater at venues all over town, commercial and private, whether your party is in your house or the local pub, or whether you've booked a more known venue to hire, such as the famous Emporium. Your venue doesn't even need to be an indoor one, hog roast is the popular outdoor choice when choosing a caterer, we cater numerous outdoor events, especially in summer time, from festivals to parties in a clients garden.
The service provided is known for being swift, sharp and characteristically professional. If you really want your guests treated like kings, we're the people to book.