The Best Hog Roasts In Atherstone
Once a major player in the UK hat-making industry, our Warwickshire border town is now a great family friendly place to be, with lots of fun activities for nature and animal-lovers. It is home to Twycross Zoo, which houses the largest population of primates in the Western World, with 500 examples of apes and monkeys to marvel at. Atherstone also has an alpaca petting zoo, as well as Plantasia, which has its own zoo and a network of mazes and nature trails.
Here at Hog Roast Atherstone, we are experts at catering for special family occasions and thanks to our varied menus, we are a great choice when it comes to feeding people of all ages, regardless of their tastes and requirements.
Great Food For All Occasions
Our superior hog roasts and exciting menus are always a great option for any social gathering or formal occasion, from weddings and christenings, to birthday celebrations, theme parties and local festivals. We can travel to any location in Atherstone and prepare all of our menus from scratch on-site using only the best locally sourced ingredients, whether it be a large outdoor buffet or formal 3-course meal for a wedding reception or corporate event.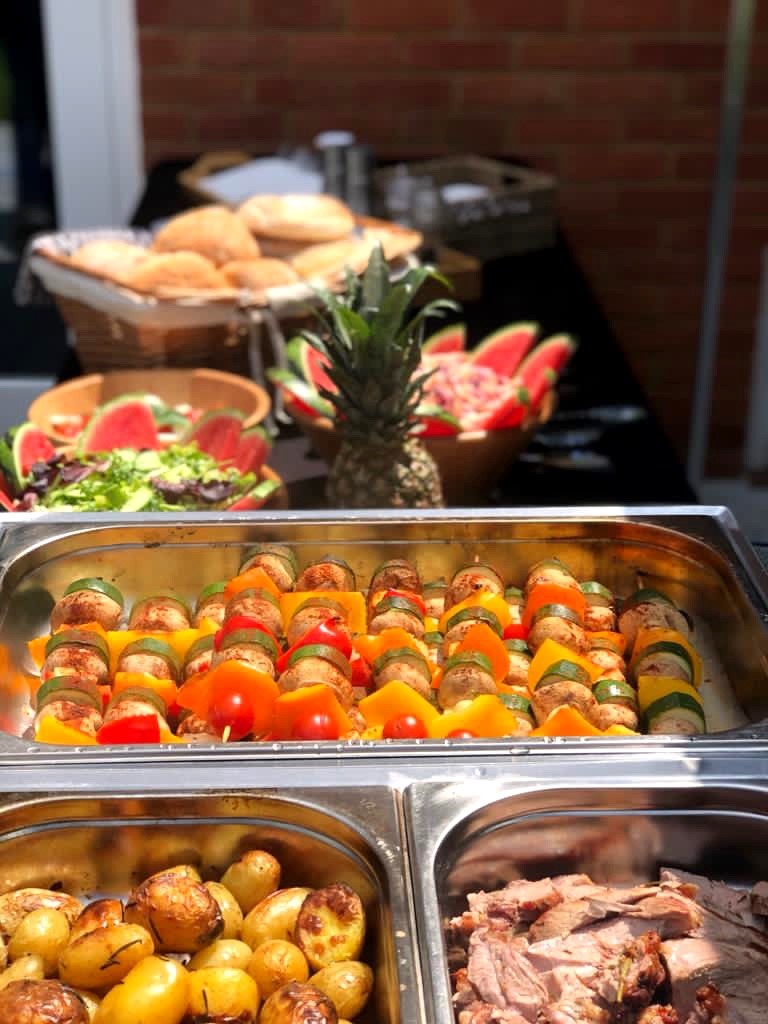 Atherstone is a town that has some great local customs and traditions, not least of which is the annual Shrove Tuesday Ball Game, which has been played in the town for over 800 years. If you need some flexible, budget-friendly food to bring the community together to celebrate any of the town's traditions, the Hog Roast Atherstone team will guarantee to put a smile on everyone's face with our fantastic fresh food and friendly service.
We can provide affordable and unique catering experiences for any event in Atherstone and our hog roast machines are capable of slow-roasting a range of different meats if pork isn't your preference, and they can also be used as traditional barbeques to prepare some of our tasty vegetable skewers and other meat-free options for your vegetarian guests.
If you choose Hog Roast Atherstone to cater for your event, we will ensure all of your guests receive great food and professional service every step of the way and all of our menus can be adapted to meet your needs without you having to compromise on a single thing.